Pastor Andrew Toeaina
PASTOR ANDREW TOEAINA



Born and raised in Honolulu, Hawaii, Pastor Andrew Toeaina brings an island flavor and swag to the people of Soul'd Out Christian Center International. A Preacher's Kid, Pastor Andrew knows first hand the ins and outs of growing up in ministry. Witnessing the challenges and work his parents put into their ministry, Andrew opted for a different path – Football. Unbeknownst to him, every step in his life was being directed from God, for even before Andrew knew it, God knew the greatness he had in store for him.

Pastor Andrew left Hawaii and attended City College of San Francisco where he received 1st Team All Conference, 1st Team All State Honors in football. In 1988, he received a scholarship to the University of Hawaii to continue his passion for the game, where he would also find a good thing and true favor in a woman named Maile Golden, where she also played volleyball for University of Hawaii. Andrew was unstoppable on the field, exemplifying what dedication and hard-work can accomplish. Offers began to pour in from the National Football League, including one from the coveted San Francisco 49ers. However, God had another plan for Andrew's life.

A football career ending injury caused Andrew to regroup and reprioritize his life. He left Hawaii with his family, and joined forces with an up and coming ministry in San Francisco, California, Full Gospel Christian Fellowship, later which would become the powerhouse Soul'd Out Christian Center International, under the direction of Pastor Alexander and First Lady Fiaau Toeaina. It was there under this amazing covering that Andrew found his true purpose and passion. God was not done there.



Uprooting him from San Francisco in 1997, Pastor Andrew was called to minister the Word at Soul'd Out Christian Center's second branch in the State of Washington. Through a prophetic Word by First Love Ministries International's, Pastor Pat Chen, God's plan for the people of Kent, Washington was put into motion.



In a foreign land and territory, with no family or friends, Andrew heeded to the call and began his work as Senior Pastor of Soul'd Out Christian Center Kent, Washington. Today we see the Abrahamic Anointing on Pastor Andrew's life as his ministry continues to prosper and grow at rapid speeds. In a society that continues to believe in debt, divorce and poverty, Pastor Andrew gives the people a fresh insight to the Word of God and the riches, health and wisdom that lay within it. He is truly a man after God's own heart.

Pastor Andrew currently resides in Covington, Washington with his beautiful wife and helpmate, First Lady Maile Toeaina, their three girls, Alyx, Sarah and Kendyl, and four legged peeps, Zorro and Zena.

Follow Pastor Andrew on Twitter for insightful and encouraging Tweets to get you through your day at @DrewToeaina.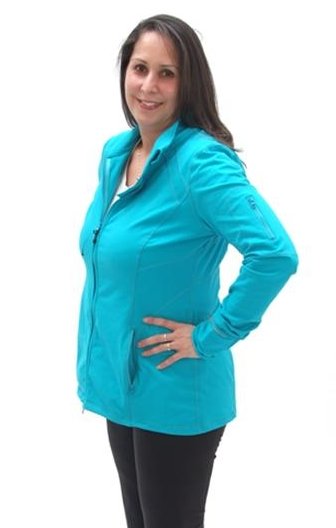 FIRST LADY MAILE TOEAINA
Born and raised on the beautiful garden island of Kauai, HI, First Lady Maile Toeaina keeps her roots strong by adding her own unique heat to the fire of Soul'd Out Christian Center International. Being the fourth girl of a total of five, Maile was born an original "Golden Girl." Growing up, she participated in a variety of sports while attending Waimea High School including: basketball, track and volleyball. Although Maile was athletically versatile, volleyball easily became her passion and would stick with her for years to come.

Following graduation from WHS, Maile received a full-ride volleyball scholarship to attend the University of Hawaii. As her college journey began she intended solely to excel on the court and obtain her academic credentials. Maile completed her college career dominating both on the court and in the classroom, all the while capturing the heart of a man named Andrew Toeaina.

On May 14, 1994, Maile married the all-star football player Andrew and later moved their family from Hawaii to the Golden Gate city of San Francisco, CA. There, they joined forces with the up and coming First Samoan Full Gospel Christian Fellowship, which later became the powerhouse Soul'd Out Christian Center International. God's plan for Maile was put on the fast track, as her husband became the first Youth Pastor of Soul'd Out. Maile assisted along the way and stood firmly in support of Pastor Andrew's destiny as Senior Pastor of Soul'd Out Christian Center International – Kent, WA.

Today we see God's glory shining through the radiant Proverbs 31 Woman in First Lady Maile. Bringing the word to the women of our congregation makes her a key leader in the women's ministry of SOCCI, better known as "A Victorious Beauty." In March of 2013, Maile was given the prestigious opportunity of speaking in front of a live studio audience at the Trinity Broadcasting Network (TBN), one milestone in a list that continues to grow as she pursues God's heart for her.

Aside from leading her women at Soul'd Out, you can find her in the gyms of Kentwood High School, coaching young ladies in the art of volleyball, sportsmanship and teamwork. She is a highly sought after mentor in her community, a woman who wants you to understand that within you lies greatness and will not let you settle for anything less than your best.

Residing in Covington, WA with her husband, Pastor Andrew Toeaina, three daughters, Alyx, Sarah and Kendyl and two four-legged peeps, Zorro and Zena, Maile Toeaina continues to play an active role as the First Lady of Soul'd Out - Kent.

Check out First Lady Maile's New Blog – ASK Maile, for an up close and personal look at being a Woman of God, wife and mother in today's world. Also follow her on Twitter for #Drive and #GirlFriendFridays at @Mai_Toe.